Published on
Holiday On-Call Schedules
Author

Name

Austin Miller

Twitter
The holiday season has just begun, and many of you are going to be taking time off to be with friends and family. Unfortunately, someone from your team has to be on-call during major dates such as Thanksgiving, Christmas, and New Years. Thankfully, with PagerTree, you can easily manage your holiday on-call schedule so you can spend less time worrying about on-call and more time with loved ones.
In this post I am going to share 3 tips for building great holiday on-call schedules.
1. Create Backups
Creating backup support for your primary on-call is easy. By adding users to layers 2 & 3 of your on-call schedule, you'll build backups and reliability. If for any reason the primary on-call can't work on an incident right away (e.g. they're traveling with no connectivity), you can rest assured your backups will get to it.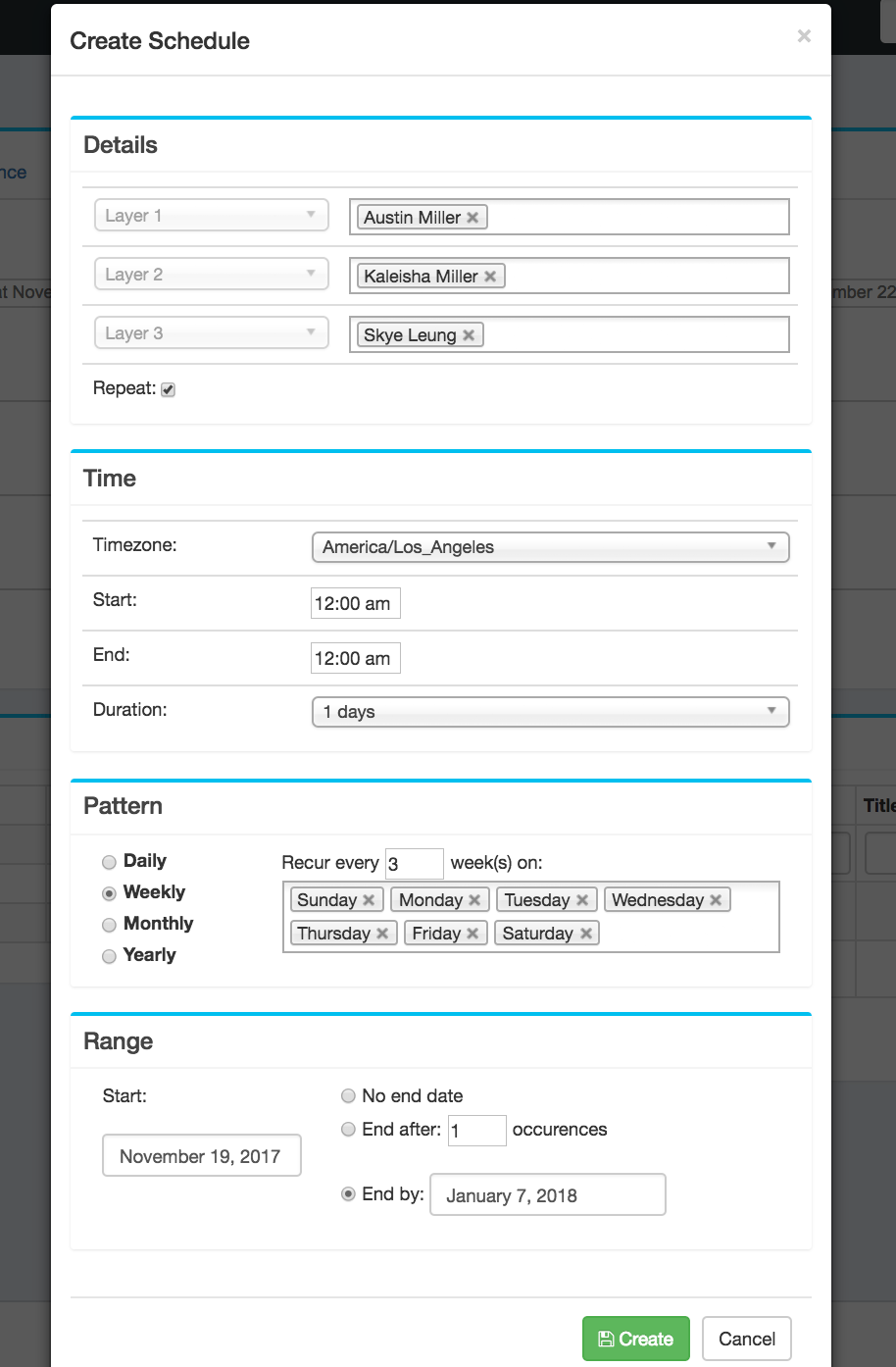 2. Add More Support
Black Friday, Cyber Monday, the day after Christmas are all special days that are likely to require more support for your team. With PagerTree adding more support on special days is a breeze. Simply double click the day that requires more support, and add more users for that day.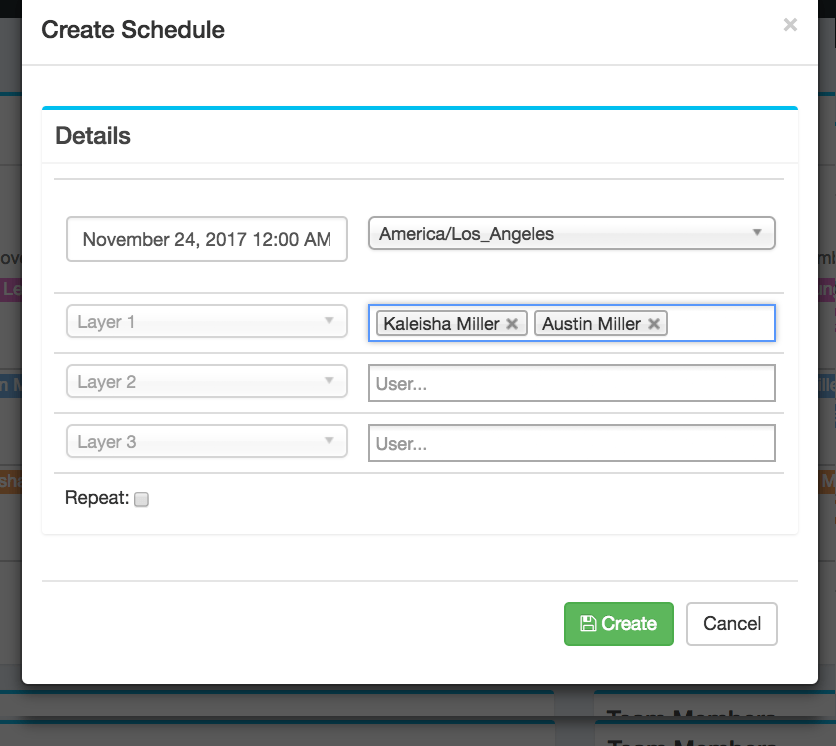 3. Lend Some Sugar
Make sure no one gets stuck supporting 2 holidays or misses a big family event. With PagerTree, its easy to be flexible and make accommodations for one off occurrences. Simply right click the part of the schedule thats special, click delete occurrence, then add someone as a replacement.


Wishing you a great holiday season,
– Austin