Published on
Public Team Calendars
Author

Name

Austin Miller

Twitter
Today, we are excited to announce PagerTree has added support for public calendars! Public calendars allow you to share a team's on-call calendar with the rest of the world.
Public Calendars are available on our Pro and Elite pricing plans. If you don't already have an account, sign up for a free-trial now.
By default, all calendars are private, so to make use of this feature you must enable it.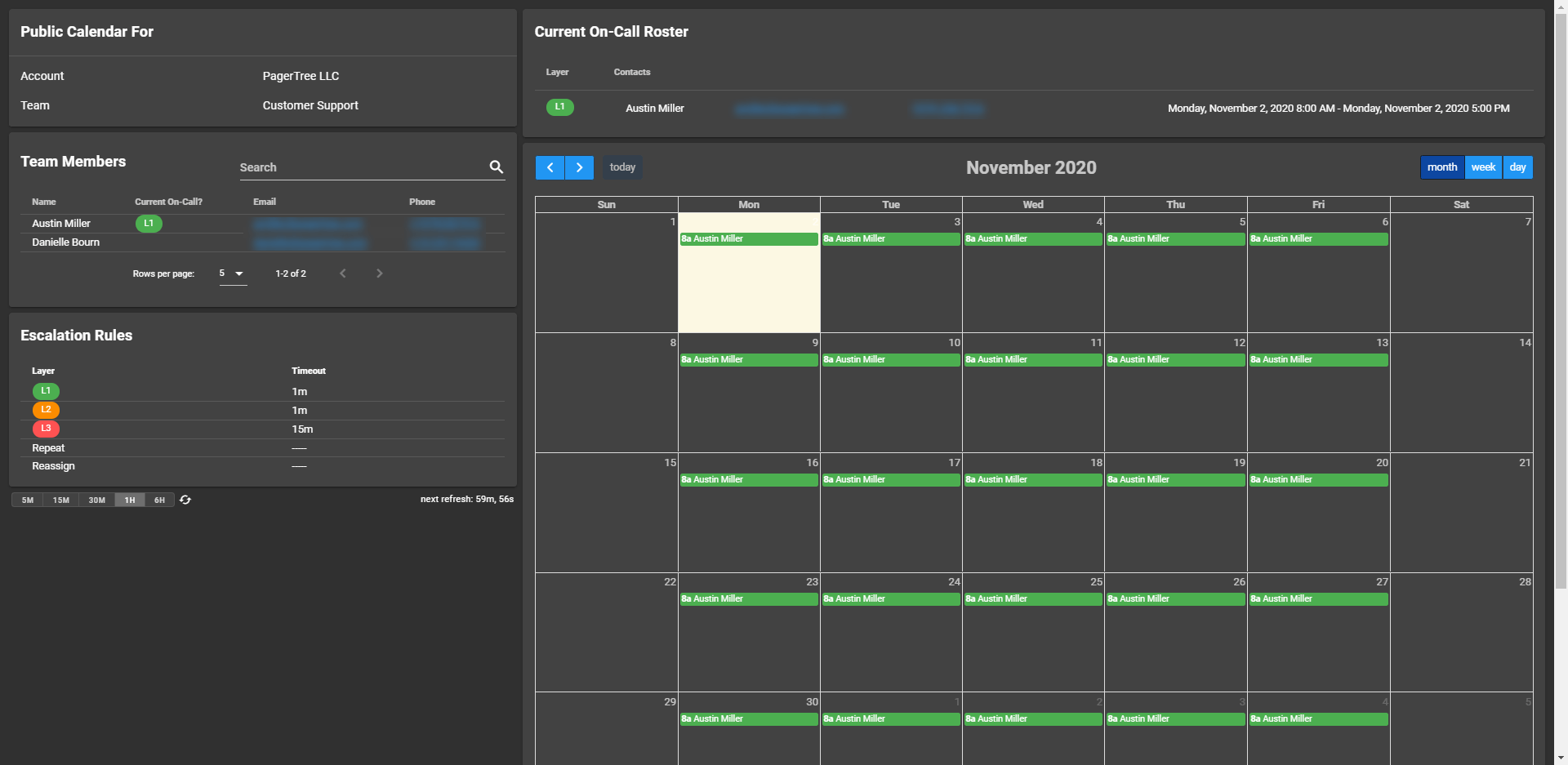 Steps to Enable a Public Calendar
Navigate to the Team Page you would like to share the schedule for
On the right hand side, next to the calendar, click the Options tab
On the options tab, toggle the Enable switch for the Public Calendar setting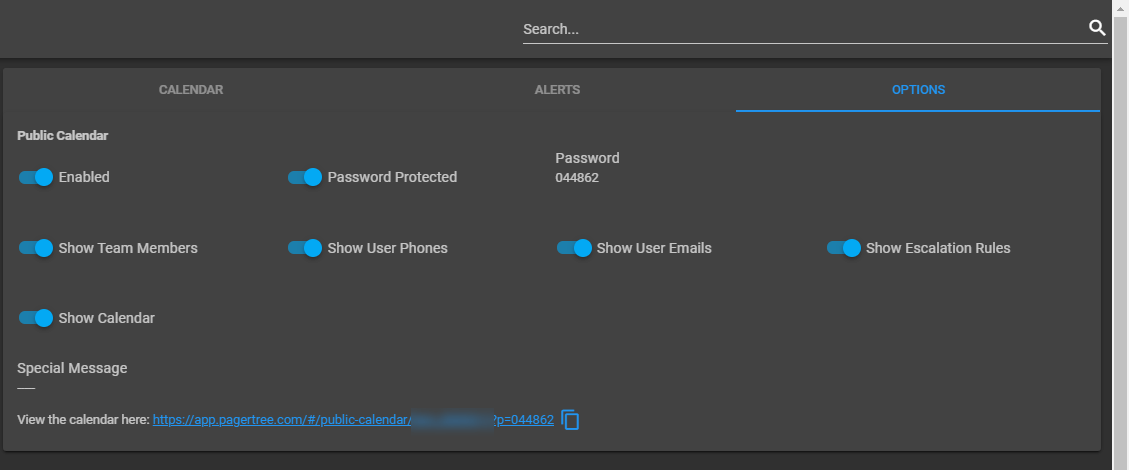 There's a bounty of options to set including:
Password Protect? - Should this calendar require a password to access it?
Show User Emails? - Should we display user emails?
Show User Phones? - Should we display user phones?
Special Message - Show a special message at the top of the calendar?
and many more…
For details check out public calendar documentation.
Start taking advantage of this feature today!