Published on
PagerTree Forms Integration
Author

Name

Austin Miller

Twitter
Today, we are excited to announce a new integration - PagerTree Forms!
PagerTree Forms are simple (PagerTree hosted) forms that can be made public so your customers can quickly create an alert outside the PagerTree ecosystem.
PagerTree Forms also support custom CNAMES so you can host them on your own domain (ex: https://support.example.com). The CNAME option is secured via HTTPS using self signed Let's Encrypt certificates.
PagerTree Forms are available on our Pro and Elite pricing plans. If you don't already have an account, sign up for a free-trial now.
Easy to setup
From the action button, click the "Create Integration" button.
In the "Create Integration" box, set the Type to Form
Click Save
Copy the Endpoint URL
In Chrome or Firefox, paste the Endpoint URL in the location bar and click Enter.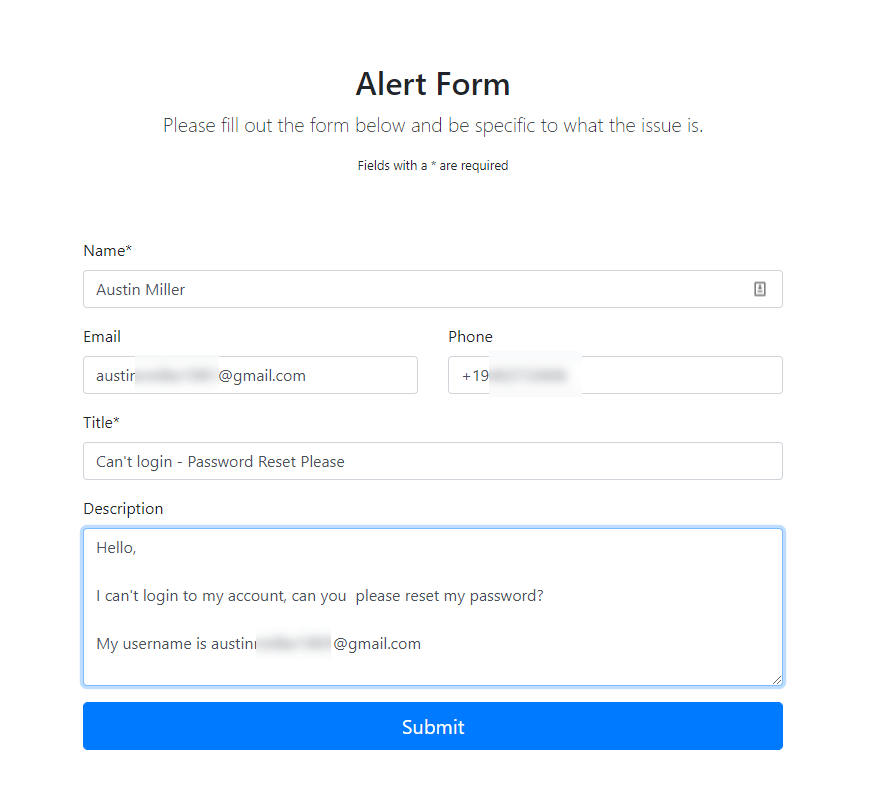 Form Integration Options
There's a bounty of options to set including:
Title - What appears in tab title of the browser
Header - Custom form header
Instructions - Custom instructions
Footer Text & Link - Custom link back to your site
Custom CNAMES - Link your own subdomain with self signed certificates
… and many more
For full details check out form integration documentation.
---
This integration was really fun to build and I hope you can take full advantage of this feature today!